THANDA'S EXPERIENCES
The Best of the Bush
South Africa is as much about people as it is about natural beauty. Believing that cultural preservation is as important as wildlife conservation, Thanda has committed to retaining and showcasing Zulu traditions. The activities we offer immerse our guests in Zulu culture so that visitors leave Thanda with a complete and real experience.
All activities should be booked 48 hours prior to departure.
Rhino Tracking - Help to Conserve our Rhinos!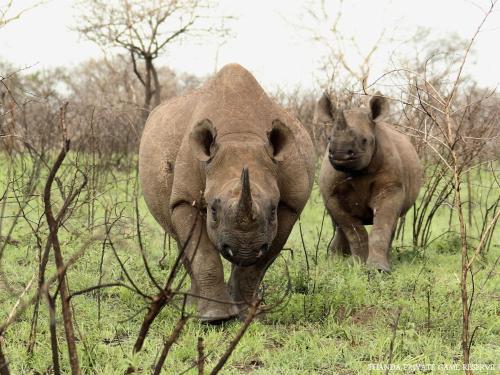 It takes a lot to protect these magnificent creatures that are threatened with extinction as a result of poaching by international criminal syndicates. Now you can actively contribute to conserving the rhinos on Thanda Safari by joining our dedicated Rhino Monitoring Team who daily locate and record data on our black and white rhinos.
Keeping a close watch on them is an essential part of protecting our rhinos, and at the same time it is an opportunity to gather ecological data that helps us to continuously improve the management of our rhinos and our reserve habitat.
Led by a Specialist Rhino Monitor, you head out in the game-viewing vehicle before sunrise to find rhino tracks. Once the tracks are located, the guide will lead you, on foot, into the bush to find the rhinos. You will learn all about them, including how to read their tracks, observing wind direction, their behaviour, feeding patterns and the threats they face as a species. The guide will teach you how to identify individual rhinos from ear notches and you will help to record their condition.
This activity includes your refreshments and snack packs, the vehicle and guide's payment, and R1000 goes directly towards rhino protection, including the Anti-Poaching Unit's salaries, cameras, vet's bills and fencing. So put on your walking shoes, long pants and neutral coloured clothing (no white, cream or bright colours as you need to blend into the bush) and join us in the bush to help conserve our rhinos.
3 to 4-hour activity. R1 650 per person. Max 4 pax. Daily on request.
In the Footsteps of the Zulus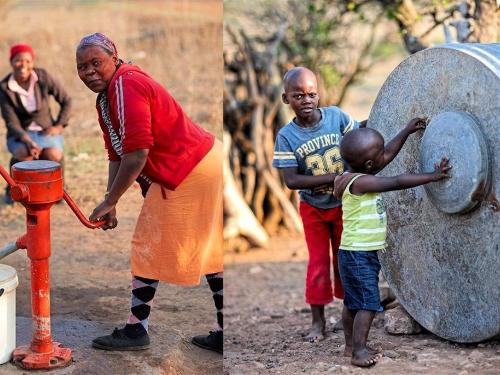 Zulu, when translated, means 'heaven'. This means that Zulu tribe members are the 'people of heaven'. As a guest at Thanda, you'll have the opportunity to see this for yourself during an in-depth cultural experience; a community excursion following in the footsteps of Zulu ancestors.
It can include:
Viewing a traditional homestead and village

Visiting a sangoma (a spiritual medium and healer)

Exploring the Zululand battlefields of King Shaka
Interacting with Zulu herdsmen and learning about Nguni cattle
Meeting students (and future Thanda employees) at Star for Life school
Taking part in community projects and cultural celebrations
We are able to customise this experience based on your interests, while also taking into account seasonality and events that may be happening in the area.
Fully tailor-made activity, R1 670 per person, min 2 pax, daily on request.
In the Path of Wildlife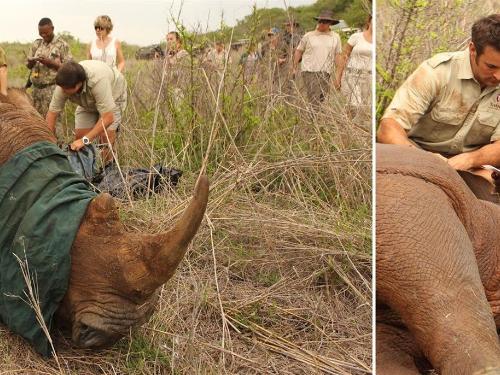 Thanda is passionate about conservation. Our team of trackers, guides and researchers work tirelessly to ensure that our wildlife is protected and preserved.
Guests have the opportunity to work with the conservation team for a day – tracking the Big Five if possible and even assisting the team, by appointment, with things like:
Checking fences
Reserve maintenance
Counting game
Monitoring elephant
Tracking rhino (seasonal)
Transporting animals (seasonal)
Because you'll be a part of the team, the activities you undertake will depend on what is needed that day. Nature isn't always predictable, so please prepare to be flexible.
Fully tailor-made activity, R1 900 per person, min 2 pax, daily on request.
Hippo & Croc Cruise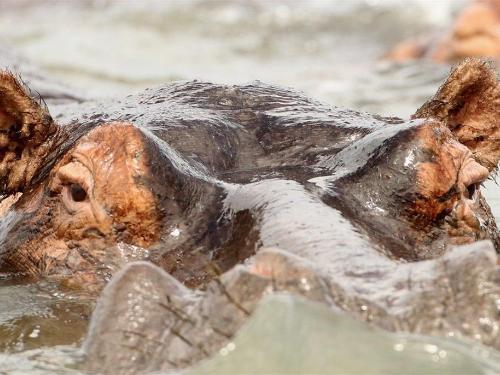 The St. Lucia Estuary is part of the iSimangaliso Wetland Park, which – as Africa's largest estuarine system – is a renowned World Heritage Site. The largest congregation of Nile crocodiles and African hippos can be found in this area, which is also the last significant breeding ground for the world-famous giant leatherback and loggerhead turtles.
Thanda can organise a two-hour interactive boat trip up the St. Lucia Estuary, where guests can spot hippos yawning, view crocs lazing and hear fish eagles calling. On the comfortable and secure 15-seater vessel, you'll hear from knowledgeable rangers who can answer your questions, point out unusual sights as you sail through the water and provide fascinating information on both the estuarine system and its inhabitants.
It's worth sticking around after the cruise so that you can make the most of St. Lucia town and its surrounds, which offer: walking trails, bird watching sites, deep sea fishing and exceptional local seafood restaurants. There is also the option of taking your group on a totally exclusive version of the cruise, to experience this momentous nature encounter totally privately.
5-hour excursion. R2 090 per person. Min 2 pax. Daily on request.