DINING @ THANDA
Fine Dining for Fine Guests
South African cuisine is as diverse as its population and the menus carefully created by Thanda's chefs reflect this. Rich potjiekos – slow-cooked to perfection. Delicious game meat – prepared with care. Freshly grown vegetables - grown and nurtured locally.
This is the Thanda promise.
Our chefs are dedicated to each guest who dines at Thanda – creating thoughtful dishes that produce perfection for the palate. And impeccable service extends from the stylish and alluring dining room to the bustling kitchen, where every one of our employees is motivated to do his or her part to create the ideal dining experience.
Beyond the kitchen, we are enormously proud of our herb garden, located and carefully tended at Villa iZulu. This garden provides the fragrant organic herbs and flavours that so perfectly characterise our wide range of exquisite dishes. Thanda is proud to be able to cater for all dietary requirements. Please chat to us about this.
Bush & Breakfast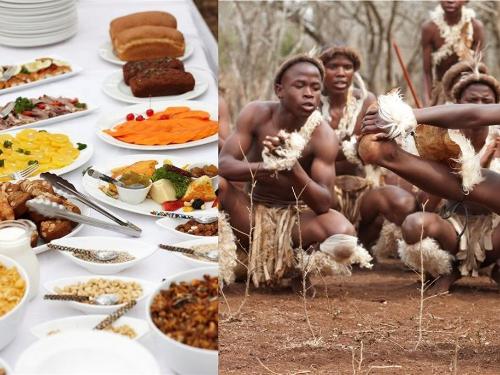 Do you dream of eating pancakes outdoors – the steam from your coffee swirling into the morning mist? We are renowned for our bush breakfasts, where every detail is perfect, every mouthful is memorable and every moment is truly, beautifully special.
Fire & Flames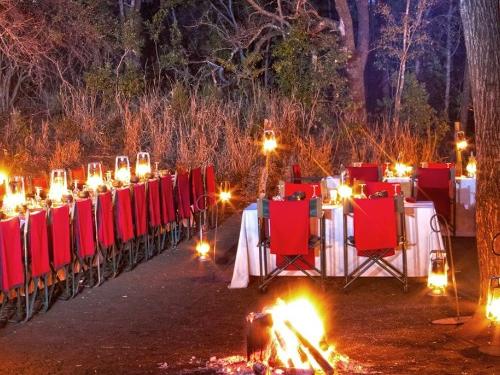 There really is no fire like a fire against the dark backdrop of the South African night. Perhaps the only thing to improve it is a belly full of fine food and a glass of red wine? At Thanda, we invite guests to dine the African way – in our traditional boma or in the middle of the bush.
Dine & Deck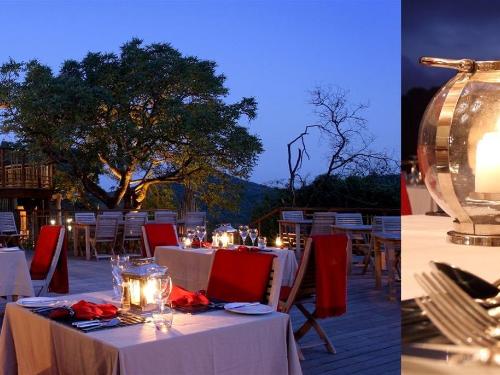 Imagine the twinkling light of African stars glinting in your wine glass over a romantic dinner… Thanda has facilities for both indoor and outdoor dining. Our experienced chefs create and prepare food that wouldn't be out of place in a top global restaurant, and you can enjoy your meals in our dining rooms or on the outdoor dining decks.
Park & Picnic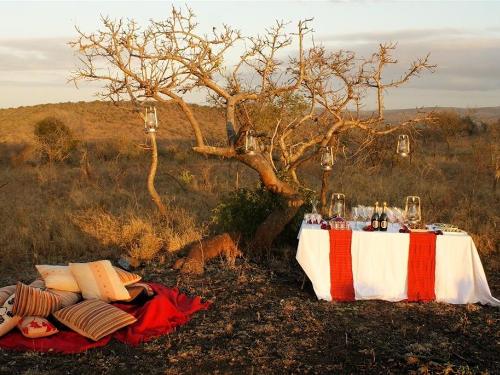 Fine dining in the wild is an experience you'll never forget. At your request, our chefs and staff can create a bush-based private dining room where you'll eat beneath the sky and surrounded by the sights, sounds and sensations of glorious Africa.
Dawn & Dusk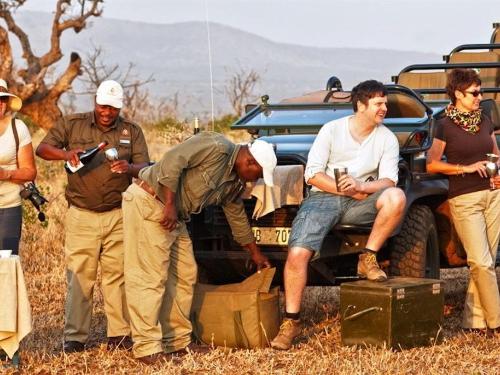 Game drive stops are the high points of any safari, whether it's sunrise tea and home-made biscuits or sunset wine, with crunchy crackers, biltong and tangy olives. To put it plainly, your familiar cuppa or refreshing cocktail will never taste the same again.