BEAUTIFUL WEDDING VENUE AND HONEYMOON DESTINATION
Weddings at Thanda Safari
The Game Reserve is called Thanda for a reason. Meaning 'love' in isiZulu, it represents the heart and soul of passion; the spirit of togetherness.
Have your wedding ceremony in a sheltered bush location under marula trees, with plains game observing curiously from a distance. Celebrate your wedding reception safari-style, in a star-lit boma or on a deck overlooking unspoilt African bush. Let ululating Zulu dancers usher you down the aisle and dance wildly in enthusiastic celebration, as you and your beloved are pronounced husband and wife.
Whatever your personal style, there is no better place than Thanda Safari in which to celebrate romance and to begin your married lives together.
View Wedding Brochure
The Kanye Wedding Package
Kanye, pronounced Ganye, means 'together' in isiZulu.
Wedding parties need to book for a minimum stay of two nights for this magnificent package that includes three game drives and delicious cuisine, freshly prepared by the Thanda chefs.
Thanda can cater for up to 80 guests. For those who prefer an intimate wedding or vow renewal ceremony, talk to us and special arrangements will be made. Time spent at Thanda, before, during and after the wedding, is filled with adventure, excitement, peace and togetherness.
DOWNLOAD PDF
Some of the wonderful offerings your Thanda Wedding includes:
From your initial inquiry through to your Wedding at Thanda, our professional wedding planner, Lesley Munday, will dedicate her expert services to you and help you plan each detail of your special day. She will guide and assist you and help you secure the additional services of a wonderful wedding team. Lesley can also organise and attend service provider meetings with you or on your behalf, keeping you up to date about every element of your wedding day.
Your Thanda Wedding Package is customised to your specific needs and number of guests. It includes the setting up of your wedding ceremony and reception sites, with seating, tables, furnishing and Thanda decor. ;A selection of delectable menus will be presented to you when you book your wedding, vow renewal or other special celebration. Guided game drives and safari offerings, including sunset cocktails in the bush, are also included in your package, for all wedding guests staying at Thanda.
Additional Services:
Your wedding team can include: a marriage officer, wedding photographer, videographer, florist, musicians, DJ, hair stylist, makeup artist, wedding cake specialist, Zulu dancers and singers and other wedding-related services. Please be aware that these are extra costs.
A favourite option is the dedicated Thanda Wedding Photography offered by our resident wildlife photographer and field guide, Christian Sperka. Join Christian on a safari drive where he will take unique images for your one-of-a-kind Thanda Wedding Photo Collection.
Thanda can also book a helicopter flight to the pristine KwaZulu Natal coastline, where you can walk together on the beach and have an additional wedding photo shoot. Sign your love in the infinite sands before returning to Thanda and the world of the Big Five.
What others say...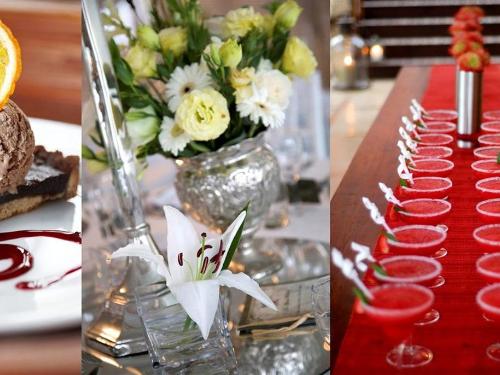 "As tourists from the USA we were apprehensive about hosting a destination wedding so far from home, and in 'the wild'. But Thanda is totally geared for magnificent bush weddings and unbelievable honeymoons. We secured the exclusive use of Villa iZulu for ourselves and our retinue, with the rest of our guests staying at Thanda Safari Lodge and Tented Camp. How perfect, to feel as if we had the whole private game reserve to ourselves. We genuinely felt like royalty!"

- Mia & Mark White, United States
"We were searching for a wedding venue and didn't want the usual hotel or beach wedding. We thought about a game reserve, but wanted it to be the best. …As soon as we read that the word Thanda is Zulu for 'love', it was a done deal. It was a truly wonderful experience - very intimate and very African, which is what we wanted."

- Gary & Allyson Cross, South Africa
"We can never put into words the experience we had at Thanda. Our wedding day was the most perfect day ever… Thank you for making our perfect day happen; we must be the happiest couple in the whole of Africa, perhaps the world! A special thanks to Michelle from the Spa for making me look like a princess on my big day."

- Sarah & Tom Randon, United Kingdom
Honeymoons at Thanda Safari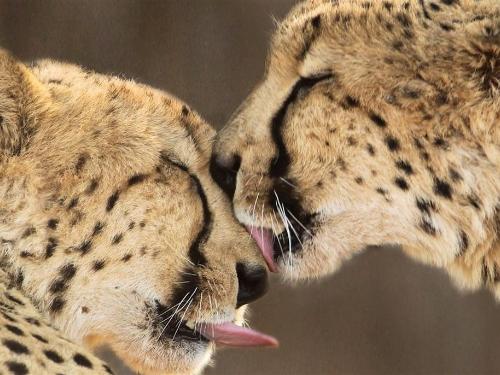 There's a remarkable difference between a beautiful honeymoon, filled with memories, and a memorable honeymoon, made more so by the fulfilment of dreams you didn't know you had and experiences you never believed were possible.
Honeymoon at Thanda, where you'll understand true togetherness in the heart-pounding stillness of the bush. Total seclusion in the romantic island of your suite. And absolute engagement with the animals, plants and people of Africa. Then, fall asleep on the round daybed of your suite's private sala, to the call of the nightjar, the curious cackle of the hyena and the powerful roar of a triumphant lion.
Private moon-lit dinners
Romantic turn-downs
Scented baths
Champagne on ice
Love Box surprise gift
Chocolate fondue for two
Beaded Zulu love necklace
Complimentary 45-minute Romancing the Stone massage
Traditional Zulu blessing beneath the romantic Marula tree